Our school teams represent local Landmarks St Mary's Island, The Dome, Langley Castle, Tyne Bridge, Angel of the North and Tynemouth Priory.
Teams retain their names each year and children stay in their 'teams' for the whole time they are with us at Langley.  Siblings joining school are allocated the same team.
During the year we have a range of activities to encourage the different year groups in each team to work together and support each other. Pupils are awarded team points for demonstrating Langley's core values of responsibility, resilience and respect.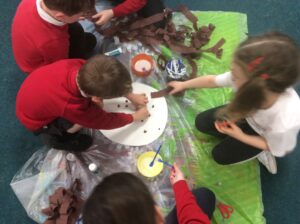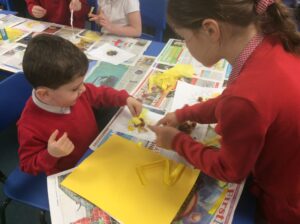 This term we worked together and shared ideas about how we keep safe at school as part of Anti-bullying / 'Safe to be Me' week.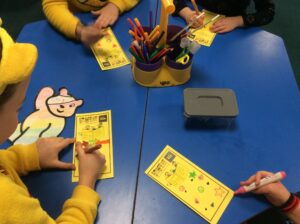 Team points are counted each week and the winning teams are awarded points. At the end of each half term the team with the most points celebrate with a special playtime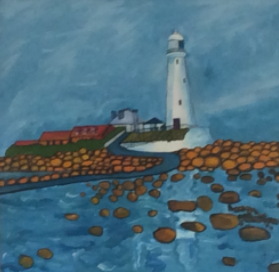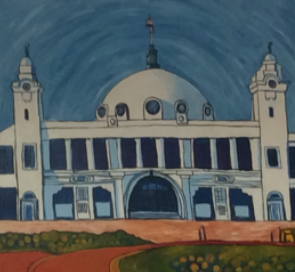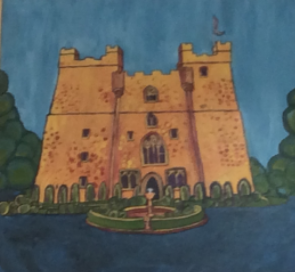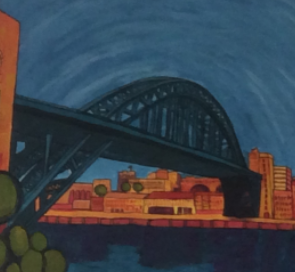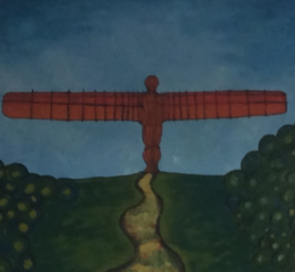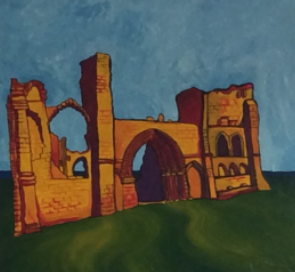 Paintings created by Jess and the pupils at Langley First School