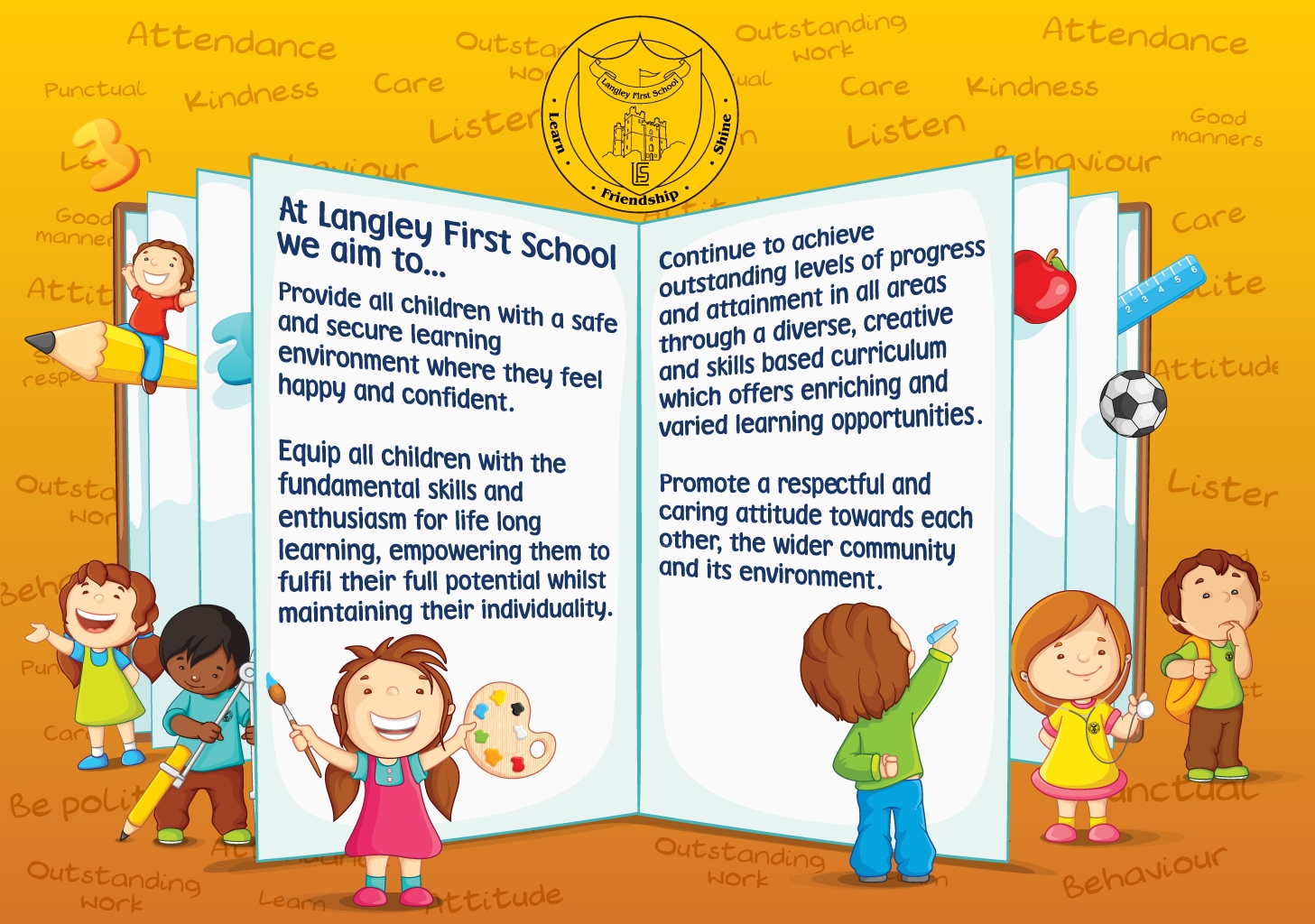 At Langley First School we aim to...
Provide all children with a safe and secure learning environment where they feel happy and confident.
Equip all children with the fundamental skills and enthusiasm for life long learning, empowering them to fulfil their full potential whilst maintaining their individuality.
Continue to achieve outstanding levels of progress and attainment in all areas through a diverse, creative and skills based curriculum which offers enriching and varied learning opportunities.
Promote a respectful and caring attitude towards each other, the wider community and its environment.
"Langley first school has the most wonderful, kind, compassionate staff who really care about the children. I especially appreciate the time given to promoting well-being and encouraging the development of children's characters." Parent comment 2022
"Langley has been an amazing school for both my children. They feel part of the school community. Every member of staff has their best interests at heart and wants them to succeed." Parent comment 2022